Directions to Germania Hall, 309 3rd Ave, Troy NY
---

From: "Lois A New" 
Subject: Directions to Germania Hall, Troy NY
Date: Wed, 20 Nov 2002 23:41:52 -0500

Directions to Germania Hall, 309 3rd Ave, Troy
From Boston, Mass Pike, to I-90 (don't forget to exit to stay on I-90).
From I-90 (just as you come down the hill approaching Albany) take I-787 North towards Troy. Continue north, following signs to Cohoes. I 787 turns into a divided four lane highway (no longer an interstate). At the fourth (4th) traffic light, turn right onto Ontario Street. Go approximately 1 mile. After going over a bridge, turn right onto 2nd Ave. Go apprxomately 0.5 miles and turn left into parking lot for Germania Banquet Haus.
My pager number is 518-342-3520. Number activated. At the tone, type in phone number and #. It will beep, beep, beep at you. Hang up.
Maps:


Germania Hall, 309 3rd Ave, Troy NY USA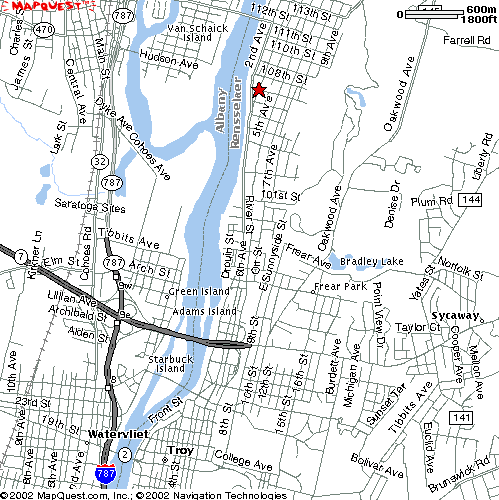 Germania Hall, 309 3rd Ave, Troy NY USA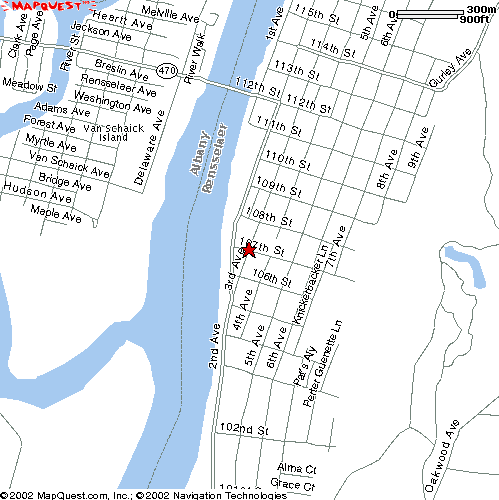 Germania Hall, 309 3rd Ave, Troy NY USA